This is the place where Upham Design will communicate exciting opportunities to view Val Upham's original art, participate in local fund-raising events and plan visits to upcoming art shows.
Habitat for Humanity 7 Rivers Maine
Habitat for Humanity 7 Rivers Maine will be sponsoring its 2nd Annual "Love to Build" fundraiser February 14th to 28th. Items will be available to view at the Topsham, ReStore (upstairs and down) and all bidding will be online.
This year the auction will include original art donated by local artists as well as rare and valuable items that have been donated to the ReStore. Take a look at the range of unique and creative offerings available to raise monies for this great cause.
Valerie will be donating three paintings along with other art from other talented artists.
Please help Habitat for Humanity 7 Rivers Maine build homes, where LOVE can grow. Thank you. Here's a sneak peak at one of the works of art donated by Valerie Upham: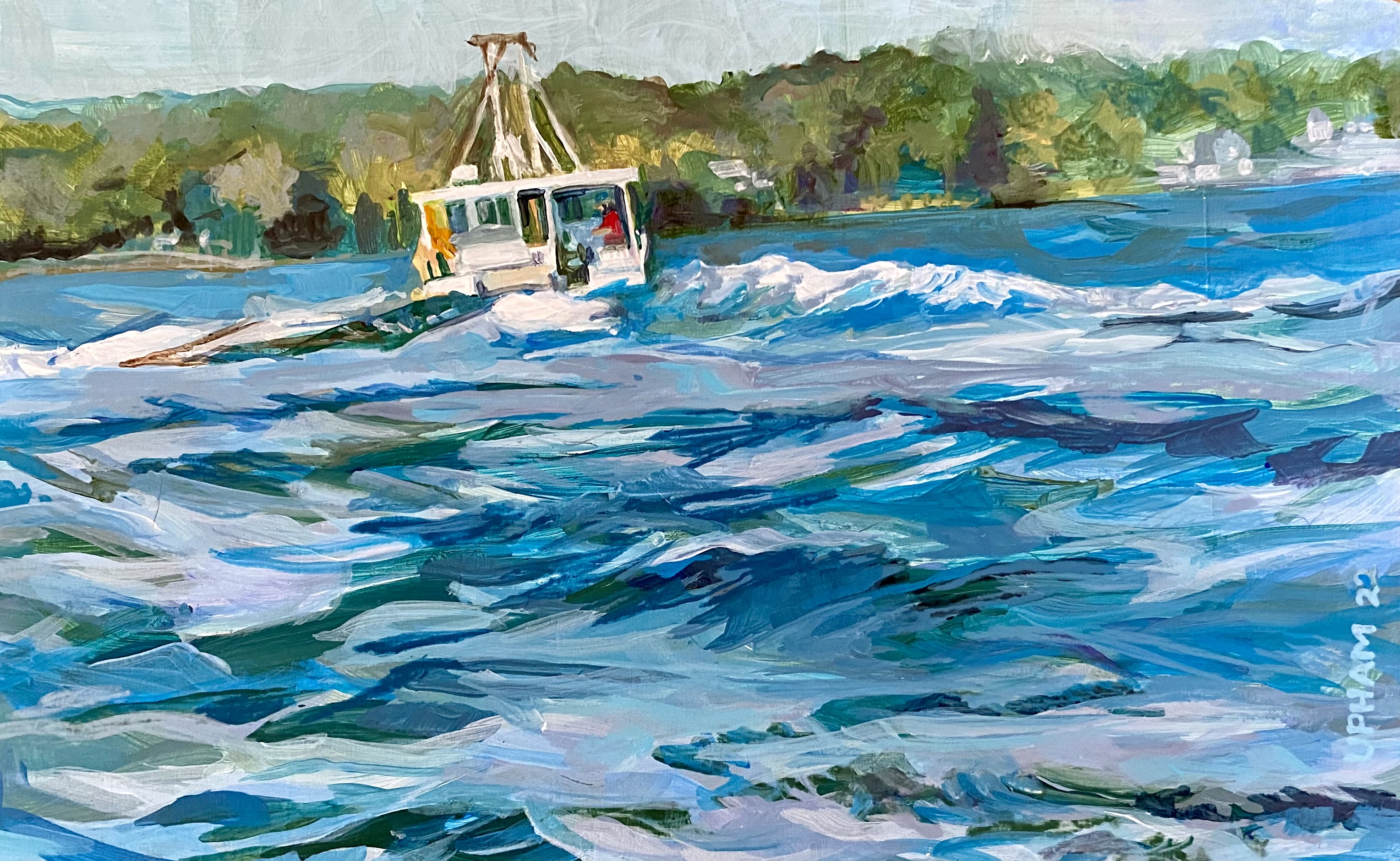 "Way to Go" artwork exhibit by Valerie Upham at Clayton's Bakery and Cafe (Yarmouth, ME)
February 11th to March 3rd, 2023
Clayton's Bakery and Cafe (447 US-1, Yarmouth, ME 04096)
Joining together with a local business and creating new art can create warm feelings during the winter here in Maine. Enjoy a warm drink as you take in the view of Valerie Upham's new 2023 artwork.
Cahoots 2022 (Brunswick, ME)
Saturday, September 24th, 2022, 11am-2pm
Harriet Beecher Stowe Elementary
Art auction, art show, live music, free pizza, obstacle course, and more.
Wolfe's Neck Center — Easel Invitational Art Auction (Freeport, ME)
Sunday, September 11th, 2022, 3-6pm
Tickets will go on sale to members Tuesday, August 9th and to the public on Thursday, August 11th.